Custom Solution – Hazardous Area Power Shutdown Units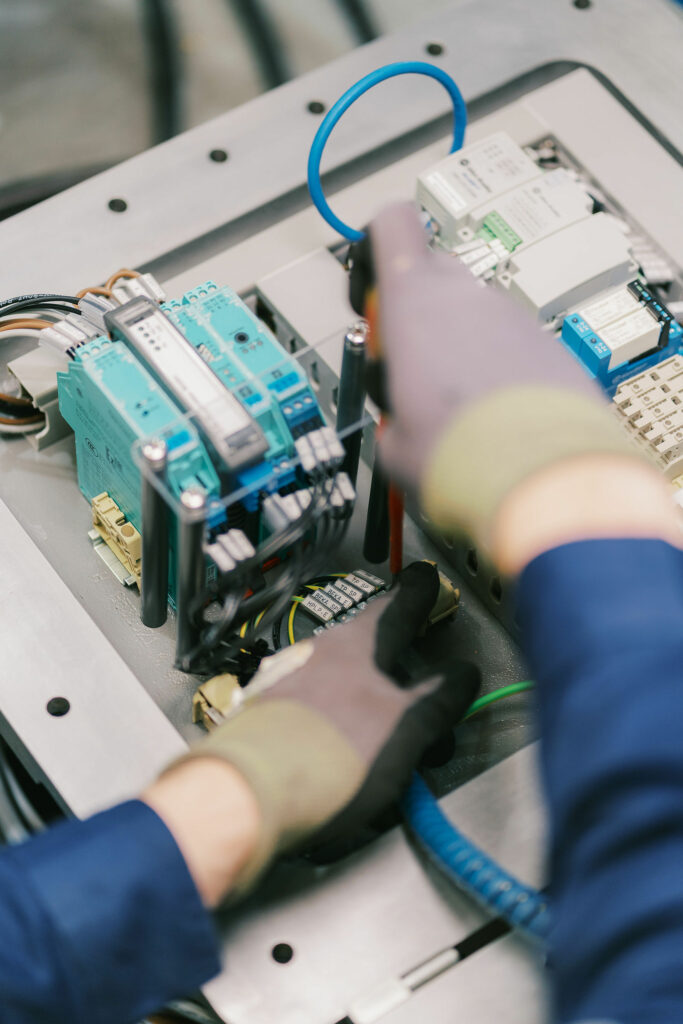 Electrical equipment for hazardous areas (EEHA) is highly specialised and it's often difficult to find equipment to suit niche project requirements. Complex certification schemes and long lead times can make sourcing the right equipment challenging.
At Inlex we love building custom Ex solutions for our clients. It takes creativity, innovative thinking, in-depth knowledge of the regulatory framework and a diverse global supply chain.
The challenge
Our client needed to operate non-certified maintenance equipment in zoned areas on an offshore LNG production facility – introducing a potential ignition source. As part of the accompanying risk management program and permit to work controls, required by AS/NZS 60079-14, the client requested we develop specialised Ex rated power distribution boards to automatically shut down power supplies to the equipment upon the detection of methane gas in the surrounding area.
Our approach
Our engineering team worked with the client to develop the idea from concept to final detailed design. With a collaborative, agile approach we remained in constant communication with our client.
Our solution
We designed and constructed four portable three phase power distribution boards with 32A three phase and 16A single phase outlets using IECEx certified equipment suitable for use in IIB+H2 gas group and T6 temperature class areas. The units featured residual current circuit breaker protection and a manual emergency stop button. Wireless area gas detection units were connected to the board and configured to trigger automatic disconnection of power to the outlets and any non-certified equipment when gas was detected.
The results
Our custom solution enabled our customer to enhance their risk management program and safely operate non-certified equipment in a hazardous area under a permit to work – ensuring compliance and creating safety.
RAAF Pearce and HMAS Stirling Hazardous Area Inspections
Many Defence facilities in Australia have been established for decades and most were constructed before the 'Manual for Infrastructure Engineering
…